About Us
KiteFly Web Design is located in Madison, Wisconsin and has been creating quality customized websites since 1998.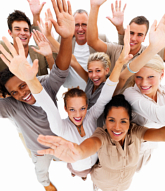 We have years of experience in web design and development, logo creation, graphic design and e-commerce websites.
Don't let our size fool you. Although we are a small company, we offer the same services as many of the large web design firms without the high price. We have budget-friendly pricing and give you and your project personalized attention.
A great looking website is an important part of the equation for a successful business. Let us re-design your current website or create a new website that complements your business and helps promote it.
Contact us today for a free no-obligation quote.