Services We Offer
KiteFly Web Design has the people, knowledge and experience necessary to design, create and maintain your website.
We offer a variety of services to help you establish your web presence, including domain registration, hosting, site design and content development.
Thinking about a Website?
Well, think no longer. Let us design and create your website. It's a perfect compliment to your business and a cost-effective way to reach your audience.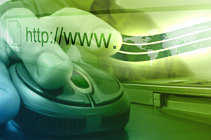 Domain Names
Having trouble deciding on a domain name? Choosing the right web address is crucial to your web presence. Your address should be simple and easy to remember. We can help research, select and even register the perfect domain name for you.
Hosting
All websites need to be hosted somewhere. We can find the right hosting package at an affordable price that meets your site requirements.
Graphic Design
We can also create your corporate image. Our graphics design team will work with you to create all of your web graphics and design a site that fits the look and feel of your business. We can even design your company logo.
Site Content
Not sure what to say on your website? No need to worry! Let our content developers create content for you.
Content Updates
Who will be responsible for updating your website? Many web developers would like you to believe that they are the only ones who can update your site. This can be very expensive, especially if you change your content often. Although KiteFly Web Design would be happy to maintain your website for you, we can build your website so content can be easily updated by YOU using any web browser. There's no need to be a computer expert. Over 95% of the sites we develop are maintained exclusively by our customers. Our editing system gives you the ease and power to make your own content changes. In fact, it only takes about 15 minutes to learn.
Re-Design Your Website
If you already have a web presence, we can analyze your existing site and suggest ways to improve it. Give your boring site a fresh new look. Site re-design is one of our specialties.
E-Commerce
We also specialize in e-Commerce and offer complete solutions, including:
Hosting
Shopping carts
Credit card verification and processing
Inventory tracking
Store front administration from any browser
and much more!

Talk with us about your web development project. We will help you turn your creative visions into reality. Contact us today for a free no-obligation quote.